SoulBeing Member & Industry Events
Crackin' Up with Dr. Kris: Where Therapy Meets Comedy
December 4, 2022 @ 6:30 pm

-

8:30 pm
If laughter is the best medicine, join Dr. Kris and special guests for this one of a kind therapy session meets comedy show experience.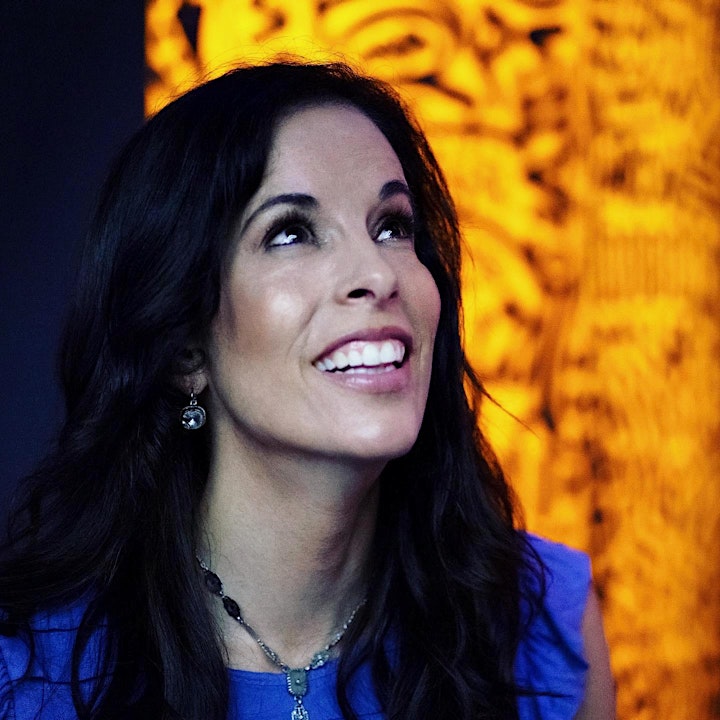 😂 Crackin' Up with Dr. Kris: Where Therapy Meets Comedy
Lyric Stage Company Boston
140 Clarendon St, Boston, MA 02116
Sunday December 4th show 7pm; doors open 6:30
If laughter is the best medicine, join Dr. Kris and special guests for this one of a kind therapy session meets comedy show experience. Sponsored by weighted blankets and years of therapy. Not a substitute for medical advice.
With Worcester comedian Nate Fillers, featuring Boston comedians Tooky Kavanagh, and Headliner Emily Ruskowski.
A portion of the proceeds will be devoted to the National Alliance on Mental Illness (NAMI) and African American Knowledge Optimized for Mindfully Healthy Adolescents (AAKOMA Project).
If you can't crack up, you'll crack!
Host Kris(ten) Lee she/they
@therealdrkris
Dr. Kristen Lee, Ed.D., LICSW, known as "Dr. Kris", is an internationally recognized, award-winning behavioral science professor, clinician, researcher, author, activist, and comedian from Boston, Massachusetts. As the Lead Faculty for Behavioral Science and Faculty-in-Residence at Northeastern University, Dr. Kris's research and teaching interests include individual and organizational well-being and resilience, particularly for marginalized and underserved populations. She operates a consulting practice devoted to preventing and treating burnout and is the author of RESET: Make the Most of Your Stress, Winner of the Next Generation Indie Book Awards Motivational Book of 2015, best-selling Mentalligence: A New Psychology of Thinking: Learn What it Takes to Be More Agile, Mindful and Connected in Today's World, and Worth the Risk: Learn How to Microdose Bravery to Grow Resilience, Connect More, and Offer Yourself to the World. She is a regular contributor for Thrive Global and Psychology Today. Dr. Kris is the producer and host of Crackin' Up: Where Therapy Meets Comedy. Her work has been featured on NPR, Ted and CBS radio. Her TedX talk, The Risk You Must Take has over 424K views. In her spare time, she can be found attempting tricky yoga poses, drinking green juice, and eating peanut butter cups-but not all at once. Connect via www.kristenlee.com and @TheRealDrKris.
@Nate_Fillers_Comedy
Over the years Nate has developed anxiety and OCD but he doesn't let that slow him down. Instead he uses his anxiety and OCD like a tool to create quirky little one liners that he puts onto note cards. He is excited to share his out of the box thinking with you. Nate is usually one of the funniest comics in the room. Of course, he's usually alone in his room.
@Tookymonster
With razor sharp wit and a charm once described as "ineffable," Tooky (rhymes with cookie) Kavanagh speaks her mind with honesty, charisma, and edge. After just a few years on the scene, Tooky has already performed in New York, Denver, and all over New England.
She regularly opens for Myq Kaplan when he visits Boston, has opened for Eugene Mirman, Atsuko Okatsuka, Matteo Lane, Bravo TV star Hannah Berner, performed as part of a Multiple Sclerosis benefit show with Dr. Jonathan Katz, and performed on lineups alongside comedy notables Emma Willmann, Gary Gulman, and Alingon Mitra, to name a few. In March of 2018 and 2019, she was selected to perform on the Comedy Central UP NEXT audition showcase, and in both April 2018 and February 2019, she was selected to audition for the prestigious Montreal Just For Laughs festival. She was selected to be a featured comedian at the 2020 Boston Calling festival (but we all know what happened in 2020), yet had already bounced back in 2021 by opening for a few major national acts, headlining a full weekend at Boston's legendary Nick's Comedy stop, and headlining the Ruby Room at the famed Shaskeen Pub.
Her additional stand-up credits include: The 2020 Rogue Island Comedy Festival; December 2018 Comic-In-Residence at The Comedy Studio; The 2017 Women In Comedy Festival; Thunderfest 2017; The 2017 Boston Comedy Festival; Boston Comedy Chicks; The 2017 Boston Comedy Arts Festival; headlining Laughing Liberally Boston; co-producing Token: Rethink What Comedy Can Be at ImprovBoston; featuring at The Producer's Club in Manhattan, NY; the 2021 JFL New Faces audition at The Stand in Manhattan, NY; and Comic Sit-In at The Riot Theater.
She co-hosts the Loud Women podcast with friend and producer Marissa Emmanuele, hosts The Rehash on 2MBstudios, and co hosts NORM!: The Cheers Podcast on Facebook Live.
As an actor (check out her IMDB, The Boston Globe, and Vanyaland) she is a founding cast member of the indie sketch group Suzzy, co-stars alongside some of Boston's finest comedians in Salesmen (available now on Prime Video), was a regular cast member of the "Redo Crew" for Starstruck: Close Encounters of the Awkward Kind, starred as The Humbled Hobo in a 48 Hour Film Project film, is a featured character in the short film Woman Unknown, and was a recurring character in the web series, Paid For By.
She can be seen regularly at Boston-based institutions such as The Comedy Studio, ImprovBoston, and Laugh Boston. Also, she's the one who described her own charm as "ineffable," but it's still true!
@EmilyRuskowski
Emily Ruskowski is a staple on the Boston stand up scene. She has been featured in the Boston Globe and the Washington Post. She was a finalist in the 2018 Boston Comedy Festival. She has been featured on LaughsTV.
In 2015, she was named one of the Comedy Studio's Comics in Residence and opened for Maria Bamford a the Wilbur.