SoulBeing Member & Industry Events
Tired of carrying around family baggage that isn't yours?
October 4 @ 12:00 pm

-

1:30 pm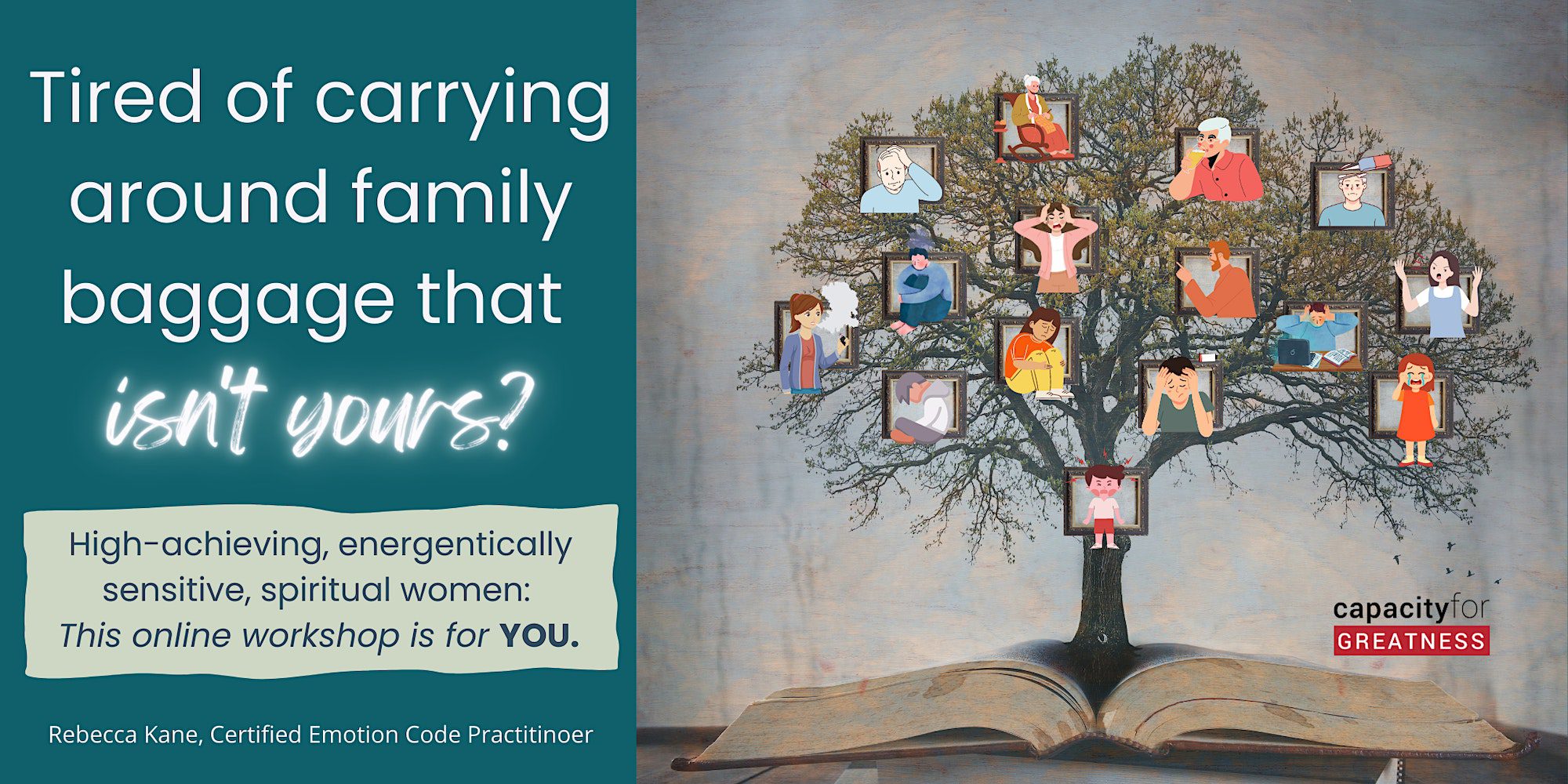 If you've got a family, then you've got baggage. Come learn how to clear the unprocessed emotions holding you back.
Free Live 90 Minute Workshop (via Zoom)
A workshop designed for high-achieving, energetically sensitive, spiritual women who are capable of so much more when it comes to health, wealth, love, and business but feel stuck on how to get there.
It's no surprise that you're super intelligent, highly capable and brilliant in so many areas of your life and yet you feel stuck in one BIG area of your life.
Do you know you're a spiritual person, but you have fears or limitations holding you back?
Do you feel like you've done ALL the self work (therapy, journaling, affirmations, energy work) and for some reason you still can't move forward?
Do you feel like you've got the partner, the money, the house, the car but you feel like something is still missing?
Do you feel ready to be the catalyst for a constellation of change and healing in your family even if no one else seems to be even mildly interested?
Do you feel like the logjam in your business and you know you have blockages there to clear?
Is there something you want to change, you know what to do and how to do it, but you can't get yourself to do it no matter what you do?
And… are you tired of trying to figure this out all on your own?
If you answered yes to any of the above questions, you're in the right place.
In this ninety minute workshop, you'll learn about trapped emotions, where they come from , and how they affect pretty much everything in your life.
You'll see demonstrations on how to clear trapped emotions (i.e. emotions that haven't been fully processed through your body) and you'll hear stories about how clearing trapped emotions have changed people's lives massively and quickly.
Come join us for this eye-opening and life-changing event!